Osprey Adventures takes a historian's approach to fantasy
Tuesday 25 August 2015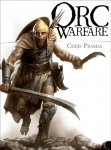 In August 2015 we presented an Osprey Adventures Bundle that erased the line between fact and fiction with a bargain-priced collection of gorgeous .PDF ebooks from
Osprey Publishing
. Osprey has become one of the world's most successful niche publishers. Originally owned by Berkshire Printing, part of the Brooke Bond tea company in the UK, Osprey was founded to publish the
Aircam Aviation
book series based on the collectible cards that were then packaged with Brooke Bond tea.
Aircam
's success spawned a long sequence of nearly 1,500 authoritatively written, beautifully illustrated military histories in nearly two dozen series, including
Men-at-Arms
(400 books) and
Campaign
(200+ books). In 2008 Osprey entered the gaming market with the
Field of Glory
rules for ancient and medieval miniature wargaming. In 2011 Osprey inaugurated the
Adventures
imprint to explore myths and legends, secret histories, folklore, conspiracy theories, cryptozoology, UFOs and aliens — subjects filled with interesting stories, whether they be factual, fictional, or somewhere in between. They're all presented in the style made familiar in the Osprey military history books: informative text, illuminating sidebars, authoritative bibliographies, and copious art. Despite their fantastic premises, these books all present a solemn and convincing aura of "research," even about the Atlantean Empire's war against the Amazons. You might remember similar approaches from, say, the
Star Trek Star Fleet Technical Manual
or Wil Nuygen's 1977 treatise
Gnomes
.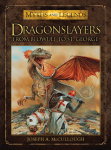 Our
Osprey Adventures Bundle
featured many of the most interesting Adventures ebooks, written by leading tabletop RPG designers, at a bargain price. Our Starter Collection included three titles as DRM-free .PDFs:
Thor, Viking God of Thunder (retail price $14) by Graeme Davis (Warhammer Fantasy Roleplay)
Sinbad the Sailor (retail $14) by Phil Masters (GURPS Arabian Nights, Transhuman Space)
Dragonslayers (retail $14) by Joseph A. McCullough
Customers who paid more than the threshold price also got our entire
Bonus Collection
of
five
more titles (retail value
$76):
Orc Warfare (retail $14) by Chris Pramas (Fantasy AGE, Titansgrave)
The Wars of Atlantis (retail $14) by Phil Masters
Knights Templar: A Secret History (retail $14) by Graeme Davis
Steampunk Soldiers (retail $20) by Philip Smith and Joseph A. McCullough
Odin, the Viking Allfather (retail $14) by Steven S. Long (HERO System Fifth and Sixth Editions)