Indie Cornucopia +3 – all-new top-quality small-press RPGs
Wednesday 25 November 2015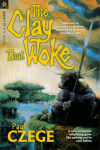 In November 2015 we presented the
Indie Cornucopia +3
, the third annual installment in our Thankgsiving series of offers featuring recent top-shelf small-press tabletop RPGs. This time out we had fine games from such luminaries as
Robin D. Laws
(
Feng Shui, Hillfolk
),
Ron Edwards
(
Sorcerer
),
Paul Czege
(
My Life With Master
), and
Mark Diaz Truman
(
Cartel, Our Last Best Hope
). This was a nigh-spectacular collection, well worth anyone's attention.
Our
Starter Collection
included three games (retail value
$34)
as DRM-free .PDF ebooks:
Circle of Hands (retail price $15): From Ron Edwards, a Dark Ages fantasy about survivorship in the Crescent Land, where wrought iron clashes with white and black magic.
Nefertiti Overdrive (retail $11): Wire-fu action set in ancient Egypt. Time to kick Assyrians in the face!
Starfall (retail $8): In 1951 aliens attacked Earth and easily won. Humanity has been enslaved. There is no hope — or is there?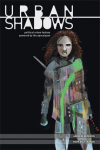 Those who paid more than the threshold (average) price also received our entire
Bonus Collection
with
four
more games (retail value
$45):
The Clay That Woke (retail $14): Stoic minotaurs in a crumbling civilization beset by a voracious jungle. A Kickstarter hit from Paul (My Life With Master) Czege.
The Gaean Reach (retail, $9): Robin D. Laws (GUMSHOE, The Dying Earth) helps you seek vengeance against Quandos Vorn in the stellar society of Jack Vance's "Demon Princes" and "Alastor Cluster" novels.
Urban Shadows (retail $12): Political machinations of vampires, faeries, hunters, and wizards in a modern city, powered by the Apocalypse Engine rules.
Blood Red Sands (retail $10): Competitive roleplaying against the terrible Witch King of Abalahn in a brutal swords-and-sorcery setting.