All-new Penumbra +2 – Atlas D20 supplements
Tuesday 4 October 2016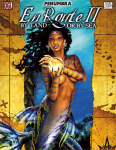 In October 2016 we presented the
Penumbra Bundle +2
, an all-new companion to our May 2015 offer featuring the Atlas Games
Penumbra
line of D20 supplements. Suitable for any fantasy campaign using OGL-based systems such as
Pathfinder
and
D&D
3.
x
, the Penumbra line gives you ready-to-play locations, creatures, encounters, and even entire civilizations you can drop into your campaign at a moment's notice. Like the original collection, this offer presented many of the earliest and best books from the D20 boom, written by star designers like Keith Baker (
Eberron, Gloom
), Mike Mearls (
D&D
5E lead designer), and Gareth Hanrahan (Mongoose
Traveller
), among many others.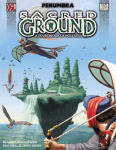 There were 
four
titles in our
Starter Collection
(retail value
$40)
:
Sacred Ground (retail price $10): Four holy sites found on land and sea, in the sky, and underground.
Touched by the Gods (retail $12): A sourcebook of religious and secular orders and the deities behind them.
En Route II: By Land or By Sea (retail $10) and En Route III: The Road Less Traveled (retail $8): Two sequels to En Route (included in our original Penumbra offer) with more ready-to-go short encounters and side treks.
Those who paid more than the threshold (average) price
also
got our entire
Bonus Collection
with
six
more titles (retail value
$73):
Occult Lore (retail $18): Rules for ten new magical traditions — alchemy, geomancy, spirit cultivation, rational magic, and many more.
Seven Civilizations (retail $10): Compelling new cultures designed to blend seamlessly into your campaign world.
Seven Serpents (retail $10): Strange, peculiar, and exceptional dragons to challenge, mystify, or support your characters.
Love and War (retail $15): Knighthood and chivalry as practiced in history and fantasy. Written by David Chart (Ars Magica Fifth Edition).
Sacred Ground II (retail $10): Four more sanctuaries and holy sites — Hai Shen Gong, Creche Hospice, the Oracle, and Earthblood Grove.
Splintered Peace (retail $10: David Chart's unusual campaign adventure of a nonviolent battle to save a city from itself.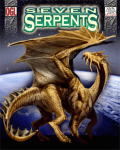 Ten percent of each payment (after gateway fees) went to this offer's designated charity,
Doctors Without Borders
.