Buuuuunnn-dle….! Gore-soaked zombie bundles
Monday 17 October 2016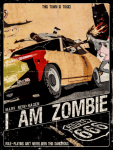 In October 2016 our 
October Horrors
 sequence continued as we presented 
two
offers to delight, terrify, or gross out every fan of
The Walking Dead
and a million zombie flicks. The new
Bundle of Zombies
featured a varied horde of zombie RPGs from diverse indie publishers. And as its unholy companion, we also briefly revived our October 2014
All Flesh Must Be Eaten Bundle
.
1. Bundle of Zombies [new!]
The new
Bundle of Zombies
collection brought many flavors of undead (ick!) from diverse publishers. We ran out of synonyms for "shambling" and "lurching" to encompass this choice collection. These games take different approaches: traditional cinematic splatter (
War of the Dead
), hard-edged realism (
Outbreak: Undead
), neo-Victorian steampunk (
Unhallowed Metropolis
), and then there's Mark Rein-Hagen's I AM ZOMBIE, which, you know, see for yourself.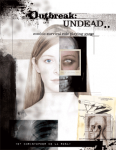 There were 
three
titles in this offer's
Starter Collection
(retail value
$55)
 presented as DRM-free .PDF ebooks:
Outbreak: Undead First Edition (Hunters Books, retail price $20): Without this bestselling simulator, your zombie survival plan will fail!
War of the Dead Chapter One and Alternate Beginnings (Daring Entertainment, retail $15): All 13 adventures in the first chapter of this blood-drenched Savage Worlds campaign, along with a new 71-page introduction. Includes the free Savage Worlds Test Drive rules.
Unhallowed Metropolis (New Dark Age, retail $20): The gasmask-chic apocalyptic neo-Victorian dystopia in its 2011 Revised Edition. (Previously presented in our October 2013 Nightmare Alley offer.)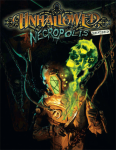 Those who paid more than this offer's threshold (average) price 
also
got this offer's entire
Bonus Collection
with
seven
more titles (retail value
$74.50):
I AM ZOMBIE Field Manual Bundle (Make Believe Games, retail $21.50): White Wolf co-founder Mark Rein-Hagen's glitzy color-saturated game makes you a Toxic, a zombie with a soul. Includes the 290-page I AM ZOMBIE campaign book, the Axiom rules, two .PDF decks of Character Cards, token sheets, and the introductory scenario "The Kill Zone."
Unhallowed Necropolis (New Dark Age, retail $16): The supernormal sourcebook for Unhallowed Metropolis, with rules for psychics, alienists, new spectral entities, aetheric technology, and lots more.
Outbreak: Undead 2E Pocket Rulebook (Hunter Books, retail $5): Preview the upcoming OU Second Edition (due next year) with this 160-page guide to the new rules of zombie survival.
World of the Dead (Daring Entertainment, retail $10): This standalone Savage Worlds setting book shows the land of the Living Dead four years on from the War of the Dead campaign.
Wheels of the Dead and The Paper Dead (total retail $12): Print-and-cut counters and cardstock models for War of the Dead or any zombie-fighting scenario.
War of the Dead Chapter Two (retail $10): The second installment of Daring Entertainment's epic Savage Worlds campaign.
2. All Flesh Must Be Eaten [from Oct 2014]
We also revived our October 2014 offer featuring
All Flesh Must Be Eaten
from
Eden Studios
.
AFMBE
is one of roleplaying's most pleasant surprises. It's zombie survival horror presented with great style and astonishing breadth. The
AFMBE
designers — Al Bruno III, CJ Carella, Richard Dakan, Jack Emmert, M. Alexander Jurkat, and Eden Studios owner George Vasilakos — understood their material. So did Ben Monroe, author of the
AFMBE
player's handbook
One of the Living
(included in this offer), when he wrote:
"What they don't get is that the zombies are just a
metaphor
. Sure, on the one hand, a movie like
Night of the Living Dead
is about zombies that eat people and it's all super-scary and bloody. But look at the time the film was made. You think that was just a film about zombies? A film made at the height of the Civil Rights movement? Not likely. It was a film about societies and how they can either survive or fail, utterly based on the choices of the individuals. Those folks trapped in that creepy old farmhouse were a slice of the American Pie. There was a pretty decent mix of socio-economic classes there, and they had a choice. They either worked together, against the 'enemy' (in this case, the zombies), or they splintered apart and failed. We all know how that one turned out."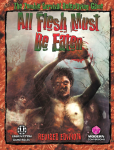 This offer's 
Starter Collection
(retaiil value
$35
) included the
All Flesh Must Be Eaten
rulebook (in its 2003 Revised Edition, retail value $15), the
One of the Living
player's handbook (retail $12), and the
Zombie Master Screen
(retail $8). As a convenience to our customers, we also included the Free RPG Day 2011 Introductory Game Kit,
The Waking Dead
, in the Starter Collection.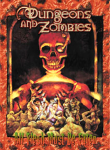 Those who paid more than this offer's threshold price (starting at $19.95) 
also
got this offer's entire
Bonus Collection
(retail value
$63.50):
Enter the Zombie (retail $10): The most acclaimed title in the AFMBE line, this treatise on undead Asian martial-arts is so much better than it has any right to be.
Atlas of the Waking Dead (retail $11.50): Graeme Davis's global gallery of undead monsters from every culture.
The Books of Archetypes 1 and 2 (retail $8 each): Three dozen new Cast Members, because an AFMBE campaign goes through them fast.
Dungeons and Zombies (retail $12): This Unisystem fantasy sourcebook also expands your WitchCraft games.
Worlds of the Dead (retail $12): A collection of 21 Deadworlds that give AFMBE even more amazing variety.
The Book of All Flesh (retail $2): This anthology of AFMBE fiction features stories by Robin D. Laws, Matt Forbeck, Ed Greenwood, Tobias Buckell, and many others.