Buffy the Vampire Slayer and Angel RPGs
Tuesday 15 November 2016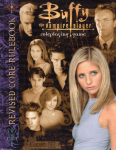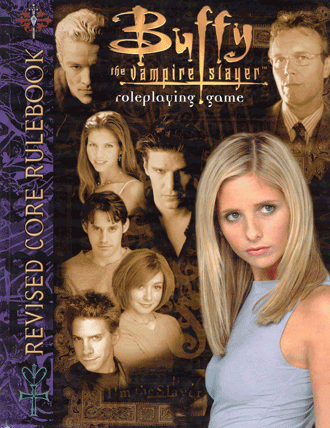 "It's my first day! I was afraid I was gonna be behind in all of my classes, that I wouldn't make any friends, that I would have last month's hair! I didn't think there'd be vampires on campus."
In November 2016 we presented the
Buffy-Angel Bundle
, featuring the licensed roleplaying games from
Eden Studios
based on
Joss Whedon
's hit TV shows
Buffy the Vampire Slayer
and
Angel
. The
Buffy the Vampire Slayer
and
Angel
RPGs use Eden's
Cinematic Unisystem
rules (
All Flesh Must Be Eaten, WitchCraft
). With this comprehensive bargain-priced collection, you and your own Scooby Gang have
everything you need
to fight vamps, demons, and Big Bads in the Buffyverse.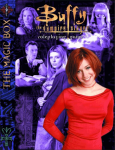 There were 
four 
titles in our
Player's Collection
(retail value
$51.50)
 presented as DRM-free .PDF ebooks, including the full-color 280-page
Buffy the Vampire Slayer
Revised Edition rulebook (2005), the
Slayer's Handbook
supplement (retail $15), 
The Magic Box
spellbook (retail $14), and the 
Buffy Character Journal
(retail $2.50).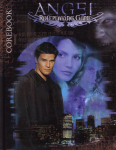 Those who paid more than the threshold (average) price 
gained experience
and
also
got our entire
Director's Collection
with
four
more titles (retail value
$55):
Angel Roleplaying Game Corebook (retail $20): The acclaimed full-color 256-page rulebook about the brooding vampire-with-a-soul who hunts demons in Los Angeles — a complete standalone game fully compatible with Buffy the Vampire Slayer.
Monster Smackdown (retail $15): The Buffy monster manual, with extensive entries on vampires, demons, and all the Big Bads.
Buffy Director's Screen and Angel Director's Screen (retail $10 each): Two booklets with adventures that continue the main rulebooks' scenarios, plus helpful charts and play aids.
That's a
US$106.50
 value for less than you'd pay for a slightly used Mr. Pointy. Ten percent of each payment (after gateway fees) went to the charity selected by Eden Studios owner George Vasilakos, the
American Cancer Society
.