Fading Suns +2 – return to the sixth millennium through Mon, June 5
by Bundle Operator
Monday 15 May 2017
0 comments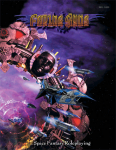 Through
Monday, June 5
we present the
Fading Suns Bundle +2
, our all-new sequel to our January 2017 offer featuring
Fading Suns
,
Holistic Design
's SFRPG of a darkening stellar empire. With this sequel we fix an error. We
thought
our January offer
presented the
Fading Suns
Revised Second Edition rulebook (2009)
from RedBrick Limited; instead that offer mistakenly provided the
Revised rulebook (2012)
from FASA Games.
Oops.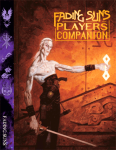 But don't call the Inquisition — now this
all-new
sequel really, truly gives you RedBrick's 2E Revised rules (this time we mean it), plus a galaxy of supplements with
everything you need
to guide humanity's fate across the Known Worlds in the sixth millennium. In this new Dark Age, feudal lords vie for power with fanatic priests and scheming guilds. Nobles, priests, knights — starships, psychics, aliens — lost worlds and ancient artifacts — all these await you in
Fading Suns
.
Pay just
US$14.95
to get all
five
titles in our
Starter Collection
(retail value
$67)
as DRM-free .PDF ebooks — the 2E Revised rules (retail price $20) and also the
Fading Suns
d20 System rulebook (retail $12), the
Players Companion
(retail $12), and the equipment sourcebook
Arcane Tech
(retail $13). (The
Players Companion
is for First Edition, but has extensive material never reprinted in later editions.)
NEW!
We've just added
Lifeweb
(retail $10), first in the two-book
War in the Heavens
sourcebook/adventure series.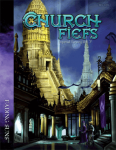 And if you pay more than the threshold (average) price, which is set at $24.95 to start, you'll
level up
and
also
get our entire
Bonus Collection
with
seven
more titles worth an additional
$67:
Legions of the Empire (retail $10): The armies and navies of the sixth millennium, and the places where they battle.
Aliens & Deviltry (retail $10): Two classic supplements — Children of the Gods (about the Obun and Ukar alien races) and The Dark Between the Stars (supernatural entities and forces).
Two "Secret Societies" sourcebooks: Spies & Revolutionaries (retail $10) and Heretics & Outsiders (retail $9) — guides to shadowy groups across the Known Worlds.
Sinners & Saints (retail $8): A gallery of nonplayer characters from nobles and priests to pirates and pets.
Church Fiefs (retail $12): The worldbook devoted to the holdings of the Church of the Celestial Sun.
NEW! Vorox (retail $8): The shaggy ten-foot combat monsters of the Known Worlds, and the lethal homeworld that made them deadly.
That's a total retail value of
US$134,
a bargain price you could never get from a Scraver fence in the Bazaar on Pandemonium — and anyway, there some gang would jump you and sell you to the Chainers for a few firebirds. Ten percent of your payment (after gateway fees) is split evenly between the two charities designated by
Fading Suns
publisher Ulisses Spiele:
Doctors Without Borders
and
Bärenherz
, a local home for terminally ill children in Wiesbaden, Germany.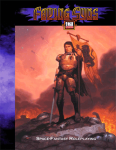 But it won't be long before the suns, and this new
Fading Suns +2 Bundle
, flicker into nothingness — specifically
Monday, June 5.
http://bundleofholding.com/presents/FadingSuns2