Anime Blast – RPGs inspired by anime & manga – through Mon 26 June
by Bundle Operator
Tuesday 6 June 2017
0 comments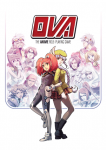 Through
Monday, June 26
we present the all-new
Anime Blast
collection of roleplaying games inspired by Japanese anime and manga. Along with Kickstarter spectaculars like
OVA
and the fantastically inventive
Tenra Bansho Zero
, this collection brings you treasures ranging from the recent
Blade Bind
and
Kagegami High
to the R. Talsorian Games classic
Teenagers From Outer Space
.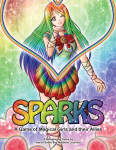 Pay just
US$8.95
to get all
five
games in our
Starter Collection
(retail value
$47)
as DRM-free .PDF ebooks:
Blade Bind (PowerFrame Games, retail $8): Craig Judd's one-shot storygame of the Chosen and the super-weapons they control — or vice versa.
The Starlit Kingdom (Peach Pants Press, retail $10): Tragic stories of the war between Earth and Moon by Anna Kreider, designer of Thou Art But a Warrior.
Mystical: Kingdom of Monsters (for Pathfinder) (Northwinter Press, retail $12): Gotta capture 'em all in this campaign supplement that brings the Monster Trainer to Pathfinder and D&D 3.x.
Sparks (Twisted Die Productions, retail $7): Magical girls (and even boys) fight the forces of Darkness while trying to maintain good grades.
Teenagers From Outer Space (R. Talsorian Games, retail $10): Mike Pondsmith's hijinks-filled tribute to the 1980s anime Urutsei Yatsura.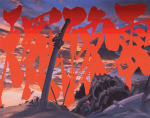 And if you pay more than the threshold (average) price, which is set at $17.95 to start, you'll
level up
and
also
get our entire
Bonus Collection
with
six
more games worth an additional
$63.50:
Tenra Bansho Zero (Kotodama Heavy Industries, retail $14): Headlong hyperspeed mecha-magic-samurai-ninja-ghost-Buddhist-Shinto action like nothing else in the world, ever. An entire campaign full of everything in six intense hours.
OVA (Wise Turtle, retail $15): The new edition of Clay Gardner's fast-playing and versatile rules set, widely considered the go-to game for any anime style.
The Ruined Empire (Peach Pants Press, retail $10): Anna Kreider returns with a saga of warring nations originally written for Tenra Bansho Zero.
Kagegami High (Yaruki Zero Games, retail $10): More high-school hilarity a la Welcome to Night Vale by Ewen Cluney (Maid RPG, Golden Sky Stories).
NEW! Classroom Deathmatch (Atarashi Games, $7): Stage your own hunger games a la Battle Royale and rack up an unbelievable body count of hapless high-schoolers.
NEWER! Fight! The Fighting Game RPG (retail $7.50): Emulate the video game genre of fighting games in adventures across the globe, the universe, and multiple sub-genres.
That's a
US$110.50
value for the price of a magical girl's weekly allowance. Ten percent of your payment (after gateway fees) goes to this offer's designated charity,
Reading is Fundamental
.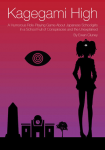 Tune in soon — this
Anime Blast
offer reaches its season finale
Monday, June 26.
http://bundleofholding.com/presents/AnimeBlast