Werewolf 20A
Monday 28 August 2017
In August 2017 we presented the
Werewolf 20A Bundle
, featuring the
20th Anniversary Edition
from
Onyx Path Publishing
of
Werewolf: The Apocalypse,
the RPG of savage horror originally published in 1992 by
White Wolf
.
Werewolf
's animist eco-warriors rage against powerful corporations and spiritual evils that poison the world. Imbued with power from the spirits of Earth and Moon, these doomed heroes vow to sell their lives dearly. They can't win, but they won't give up.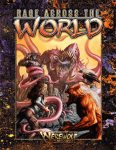 Onyx Path launched the W20 project with a high-profile
October 2012 Kickstarter campaign
that funded a gorgeous new incarnation. The massive new rulebook presents
all
the Garou Tribes and other wereraces (including the three lost Tribes), hordes of antagonists, long lists of Gifts and fetishes, and extensive full-color artwork. The Anniversary Edition also updates the setting and lightly updates the 2000
Apocalypse
Revised rules (presented in our two February 2016
Werewolf
offers). Like Onyx Path's other anniversary volumes, W20 is a love letter to
Werewolf
fans who for decades have loyally stuck by their game.
This bargain-priced collection included the corebook, many supplements, and
everything you need
for a complete chronicle of sacred struggle against Apocalypse. There were 
four
titles in our
Garou Collection
(retail value
$60)
, including the complete full-color 555-page
Werewolf 20th Anniversary corebook
and the W20 update of the essential
Changing Breeds
player's guide, as well as the beautiful
Art of the Changing Breeds
illustration book. After launch we added the
W20 Cookbook
(retail $5), an actual cookbook with 20 actual recipes, one for each Garou Tribe — and some of them are vegan!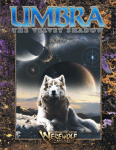 Those who paid more than the threshold (average) price 
also
got our entire
Storyteller Collection
with
eight
more titles worth an additional
$65,
including
Rage Across the World
(retail price $13),
Umbra: The Velvet Shadow
(retail $15),
Kinfolk: A Breed Apart
(retail $13), the Storytelling Adventure System scenario
Skinner
(retail $7), and the
W20 Storyteller Screen
(retail $2). After launch we added the
Werewolf Translation Guide
(retail $4) with advice on converting
Apocalypse
elements to
Werewolf: The Forsaken
and vice versa;
Songs of Sun and Moon
(retail $3), an anthology of seven stories celebrating Gaia's shapeshifting Fera children; and the 
Wyld West Expansion Pack
(retail $8), which updates the mechanics and setting of
Werewolf: The Wild West
(1997) for the W20 Anniversary Edition.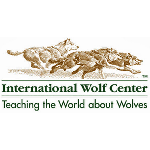 Ten percent of each payment (after gateway fees) went to the charity selected by Onyx Path Publishing, the
International Wolf Center
.