Crowdfunding by Bundle contributors – Nov 2017
Wednesday 15 November 2017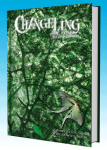 Kyle Simons of Samjoko Publishing contributed Magicians to the December 2013 Super Asian Blast; you may recall that's the FRPG that teaches you, the player, how to speak Korean. Kyle also co-designed Worlds in Peril, the Apocalypse Engine superhero game in the November 2016 Indie Cornucopia +4. Now Kyle is Kickstarting the action RPG Operators: "Mission: Impossible heists and Tom Clancy technothrillers meet Bourne-style kinetic fight sequences." Download the free Operators beta quickstart rules.
Tireless Old School designer Johnstone Metzger of Red Box Vancouver has enahnced several Bundle offers, most recently with his complete RPG The Nightmares Underneath in the aforementioned OSR Bundle +5. Johnstone's long-running Monthly Monsters Patreon project has spawned two monster manuals to date, including Terrors of the Ancient World in the December 2014 Dungeon World Bundle. Now he and his patrons are working on The Company of Monsters, an RPG Powered by the Apocalypse. "The game's main goal is to let you play this Patreon project's Monthly Monsters. Instead of just seeing them as antagonists for your murderhobos to massacre, you play the monsters who kill the adventurers!"
While you're looking around Patreon, check the active campaigns run by Bundle contributors Avery Alder, D. Vincent Baker, Dyson Logos, and Daniel Solis (who's doing neat graphic design tutorial videos), as well as publishers Evil Hat Productions, Kobold Press, and Mark Diaz Truman of Magpie Games (he's funding The Fate Codex).
Speaking of Patreon, Kickstarter has launched
Drip
, a new patron-subscription service in the vein of Patreon and Flattr.