Dying Earth Compleat & Stone Skin Press
Wednesday 29 November 2017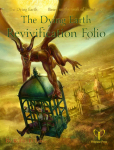 In November 2017 we resurrected
two
past offers from one of the Bundle of Holding's most reliable supporters,
Pelgrane Press
.
1. DYING EARTH COMPLEAT
Our January 2014
Dying Earth Bundle
featured the Robin D. Laws RPG based on the fantasy stories of legendary writer Jack Vance. For this third outing (we previously revived the offer in March 2015), Pelgrane Press generously expanded the lineup with
US$65
worth of additional supplements and adventures. As
Dying Earth Compleat,
this comprehensive collection encompassed 
the entire DERPG product line.
(And if you bought this offer during either of its previous runs, you got
all
the newly added titles on your Wizard's Cabinet download page.)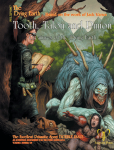 Vance's Dying Earth stories portray our world in the unimaginably distant future of the 21st Aeon. The Sun, now in its dotage, is a swollen, stuttering maroon orb. At any moment it may finally go out. Earth is immensely old, a place of exotic and decadent beauty. Vat-grown beauties, wandering scoundrels, and vainglorious magicians eat, drink, gamble, and cheat their way through what is widely presumed to be the final era of history. Strange foods and bizarre clothing are commonplace. Magic, rich and colorful, shapes the world. Any dabbler may know a few simple cantraps. Magicians in lavish manses struggle to master Earth's last great spells, while all-powerful cabals intrigue against rivals or plot revenge for ancient feuds.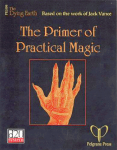 The Dying Earth
RPG features easy, fast-playing rules that encourage creativity and interaction. Designer Robin D. Laws (GUMSHOE,
Feng Shui, Hillfolk
) captures the essence of Vance's stories through an ingenious rules system that downplays combat in favor of intricate social rules of persuasion and rebuff. The game text anatomizes many of the elements that mark the Dying Earth stories: odd customs, crafty swindles, heated protests and presumptuous claims, casual cruelty, weird magic, strange vistas, ruined wonders, exotic food, and foppish apparel. No knowledge of Jack Vance's work is needed for play, but fans of the stories will enjoy the comprehensive summary of the world's places, creatures, and known spells.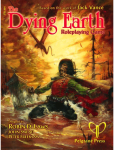 This revivified and expanded
Dying Earth
Compleat Bundle became, more than ever, one of the best bargains we've ever offered. The
Essentials Collection,
for just
US$18.95,
had 
$76
worth of DRM-free, non-watermarked .PDF rulebooks and supplements, including the core
DERPG rulebook
,
Cugel's Compendium
,
The Compendium of Universal Knowledge
,
The Kaiin Players Guide
,
The Scaum Valley Gazetteer
,
The Primer of Practical Magic
, and
The DE Revivification Folio
.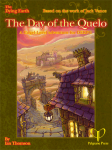 Those who paid more than the threshold (average) price 
also
received this offer's
Compleat Collection
worth — get this — an additional
$121.
This bonus level presented the rest of the DERPG line, including
Turjan's Tome
,
Rhialto's Book of Marvels
,
Demons of the Dying Earth
,
Tooth Talon & Pinion
,
The Day of the Quelo
,
Gomoshan's Tomb
,
The Creep of Inaccuracy
,
Fields of Silver
, the complete five-part campaign "In the Footsteps of Fools" (
All's Fair in Azenomei
,
Strangers in Saskervoy
,
Lords of Cil
,
Beyond the Mountains of Magnatz
,
And Thence to Almery
), and five issues of the authoritative DERPG magazine
The Excellent Prismatic Spray
:
EPS issue 2
,
EPS issue 3
,
EPS double issue 4/5: Ascolais and the Land of the Falling Wall
, and
EPS issue 6
.
(For past customers: The titles newly added to this revival were
Primer of Practical Magic, Demons of the Dying Earth, Day of the Quelo, Gomoshan's Tomb, The Creep of Inaccuracy
, and
Excellent Prismatic Spray
issues 2-6. Again, if you bought this offer during its original January 2014 run or its March 2015 revival, you got all the newly added titles on your Wizard's Cabinet download page.)
2. STONE SKIN PRESS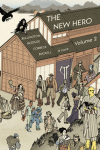 Where genre meets literature, where geek culture meets the mainstream, there is the Pelgrane Press fiction imprint,
Stone Skin Press
. In a series of literary anthologies, Stone Skin has gathered writers from gaming, literary fiction, F/SF, film, YA, comics, and podcasting. Now you have a new oppportunity to read the results. Our
Stone Skin Press Bundle
, revived from October 2014, once again presented DRM-free ebooks — all in Kindle, ePub, and .PDF versions — with over a hundred stories by your favorite writers and RPG designers, masterminded by Robin D. Laws.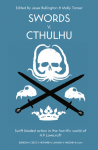 There were 
four
ebooks in this offer's
Starter Collection
(retail value $16), including
The New Hero Volume 1
,
Schemers
, and both collections of Robin Laws's webcomic
The Birds
. Those who paid more than the threshold price 
also
got this offer's entire
Bonus Collection
worth an additional
$30:
Swords v. Cthulhu (retail $6): Historical tales of derring-do against the Mythos. (This book was newly added for this revival. If you purchased this offer during its original October 2014 run, you got this new addition automatically.)
Shotguns v. Cthulhu: Double-barrelled action in the world of HP Lovecraft, featuring Kenneth Hite, Dave Gross, Larry DiTillio, Rob Heinsoo, and others.
The New Hero Volume 2: Fourteen original takes on the heroic ideal by Emily Care Boss, Matt Forbeck, Will Hindmarch, Greg Stolze, John Scott Tynes, and fellow heroes.
The New Gothic: A dozen tales of terror, including an original story from the godfather of modern horror, Ramsey Campbell.
The Lion and the Aardvark: Seventy new Aesop-style fables for our time by Greg Stafford, Sandy Petersen, Ed Greenwood, and many (many!) more.