Apocalypse Engine 3
Monday 11 June 2018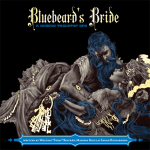 In June 2018 we presented the
Apocalypse Engine Bundle +3,
our third collection of great RPGs
Powered by the Apocalypse
— that is, based on Vincent Baker's landmark RPG
Apocalypse World
. In the nine months after our previous Apocalypse offer,
many new PbtA games
  debuted. This
new
+3 collection presented a wide sampling, including
Monsterhearts 2, Bedlam Hall,
and many titles from
Magpie Games
. Pick a playbook, try your Moves, roll 2D6, and play to find out what happens.
(This Apocalypse Engine collection complemented our
Dungeon World
Bundle +3 offer running at the same time.
Dungeon World
is the bestselling fantasy RPG Powered by the Apocalypse.)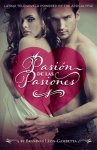 There were 
five
titles in our
Starter Collection
(retail value
$41)
 presented as DRM-free .PDF ebooks:
Bluebeard's Bride (retail price $14): The dark fairy tale inspired Whitney "Strix" Beltrán's adults-only investigatory RPG of feminine horror in the vein of Crimson Peak, American Horror Story, and The Company of Wolves.
Urban Shadows (retail $12): Vampires, wizards, and their hunters vie for political control of a modern-day city. [Previously presented in our November 2015 Indie Cornucopia +3.]
Three of Magpie's "ashcan editions" (full-length previews, retail $5 each): The Ward (TV medical drama), Pasión de las Pasiones (Latino telenovela soap opera), and Velvet Glove (1970s girl gangs).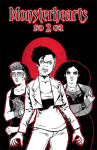 Those who paid more than the threshold (average) price 
also
got our entire
Bonus Collection
with
five
more titles worth an additional
$59: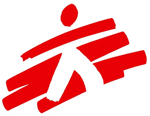 Ten percent of each payment (after gateway fees) went to this offer's designated charity,
Doctors Without Borders
.