Crowdfunding by past Bundle contributors and others – Feb 2020
Wednesday 12 February 2020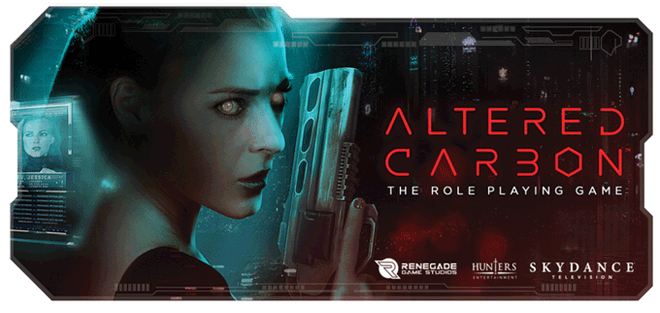 Based on the transhumanist cyberpunk Netflix series and novel, Altered Carbon: The RPG from Hunters Books (Kids on Bikes in the Indie Cornucopia 7, November 2019) has, at this writing, already broken through US$205K. Altered Carbon is set in neo-noir Bay City in 2384, where your mind ("Digital Human Freight") is saved and stored in a Cortical Stack. You can resleeve your consciousness into any body you can afford, transmit your mind across the cosmos in an instant, and, if you've got the credits and political cachet, accumulate wealth and power over millennia. "Take control of police, military, technicians, artificial intelligences, special operatives (CTAC), and even the influential elite of high society (Meths)." Altered Carbon Quick Start Guide on Google Drive (really a preview, not playable in itself). Altered Carbon RPG.net forum discussion thread.
Kobold Press is funding Tome of Beasts 2 for 5E with 400 new monsters, from angelic enforcers, sasquatch, and shriekbats to psychic vampires, zombie dragons, and more. Wolfgang Baur and his hard-working kobolds have already raised (at this writing) $292K from 4,369 backers.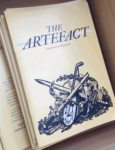 Kickstarter's
ZineQuest 2
has drawn 100+ entries. These short-form games and adventures, many by new designers, take inspiration from Gustave Dore, Townes van Zandt, and terrible camping trips, and feature orchid hunters, roller derby queens, centipedes, snowy-gnomes, super-cats, and
Mage Against the Machine.
A few of interest:
Jason Pitre (Spark in the February 2015 IGDN Bundle) has Palanquin, a one-shot scenario about the future queen of Ulunak and her perilous escape from a palace coup. Most players are the Bearers, skillful and flawed adults trying to overcome their past. As a Bearer, your primary objective is to earn the Heir's trust as you carry her to safety. The gamemaster plays the Heir, an innocent, compassionate young princess. As the Heir, you watch your companions to judge if you trust or fear them. At the end of the game, the Heir decides the fate of each Bearer.