Old School Gold
Monday 20 July 2020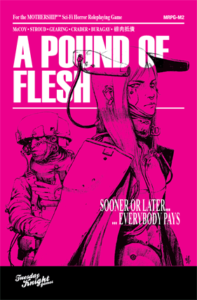 In July 2020 we presented the
Old School Gold Bundle
of top-selling rulebooks, campaign settings, and scenarios that celebrate and build on the
Old School Revival
spirit of tabletop roleplaying's earliest days. This all-new collection of standout OSR ebooks ranged from haunted deserts to the edge of known space, and included major recent releases like
Mothership
and the ENnie-nominated
Trilemma Adventures Compendium.
There were
four
rulebooks and settings in our
Starter Collection
(retail value
$37.50)
as DRM-free .PDF ebooks, including the big 235-page
Class Compendium
from Barrel Rider Press with more than 50 alternate character classes; the science fiction RPG from Fire Ruby Designs of exploration in alien ruins beyond the frontier,
Golgotha
;
Cinderheim
(Dolorous Exhumation Press), a setting sourcebook of a demon-ridden desert wasteland; and Hydra Cooperative's Malay-themed sandbox module about a hungry crocodile,
Lorn Song of the Bachelor
.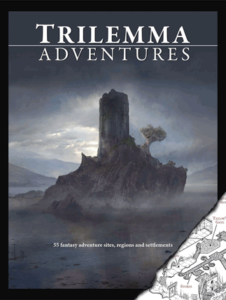 Those who paid more than the threshold (average) price 
also
got our entire
Bonus Collection
with
eight
more titles worth an additional
$44.50,
including three books in the new horror SFRPG series from Tuesday Knight Games,
Mothership
(the adventure modules
Dead Planet
and
A Pound of Flesh
plus the
Mothership Player's Survival Guide
rulebook); the impressively illustrated
Trilemma Adventures Compendium
of 55 short scenarios; the grimdark standalone RPG of antiheroic mercenaries,
For Coin & Blood
from Gallant Knight Games; and three short supplements for Fire Ruby's
Golgotha
(
The Obsidian Garden
,
The War Hive
, and
New Player Character Classes
).
Ten percent of each payment (after gateway fees) went to this offer's pandemic-related charity,
Heart to Heart International
. Heart to Heart is delivering medical equipment to health care workers on the front lines in the Covid-19 pandemic.