GUMSHOE 3
Monday 8 March 2021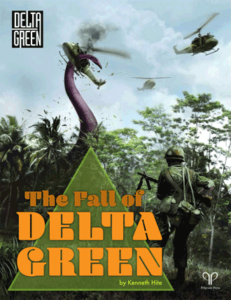 In March 2021 we presented the
GUMSHOE 3 Bundle
, our third offer featuring RPGs of mystery and detection that use the
GUMSHOE system
designed by
Robin D. Laws
and published by
Pelgrane Press
. Characters in other RPGs can have a hard time uncovering clues to a mystery — one bad roll and the investigation goes off track. In this offer's standalone GUMSHOE games your players
automatically
find the clues — whether they're in a fantasy landscape (
Lorefinder
), the Mythos-haunted jungles of 1960s Vietnam (
The Fall of Delta Green
), or scattered across all of history (
TimeWatch
).
In the years since our first GUMSHOE offer (September 2013) with
Night's Black Agents, Ashen Stars, Mutant City Blues,
and
Fear Itself,
and our GUMSHOE 2 (May 2018) with supplements for all these games, the system has continued strong. Pelgrane has published more standalone GUMSHOE RPGs such as
The Yellow King RPG
, and
One-2-One
variants like
Cthulhu Confidential
. Under license, or using Pelgrane's
GUMSHOE System Reference Document
, other publishers have produced their own games, such as The Design Mechanism's recent
Casting the Runes: Occult Investigation in the World of M.R. James
. And you should investigate
The Black Book
, Pelgrane's online character builder and gamemastering tools for GUMSHOE games.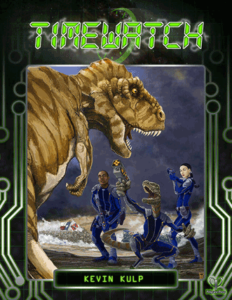 This new
GUMSHOE 3
offer presented recent standalone games such as the entire
TimeWatch
product line and Kenneth Hite's
The Fall of Delta Green
. There were 
four
titles in our
Starter Collection
(retail value
$61)
as DRM-free .PDF ebooks, including the complete
TimeWatch core rulebook
and the
TimeWatch GM Screen and Resource Book
, the
TimeWatch
supplement
The Book of Changing Years
, and Gareth Ryder-Hanrahan's
Pathfinder
/GUMSHOE mashup
Lorefinder
. And, as a convenience to our customers, we added the
free Fall of Delta Green quickstart rules
released for Free RPG Day 2018, including Gareth's adventure "On a Bank, by Moonlight."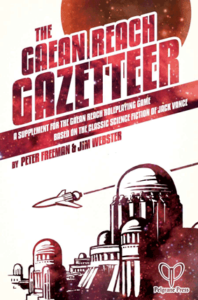 Those who paid more than the threshold (average) price 
also
got our entire
Bonus Collection
with
six
more titles worth an additional
$67,
including
The Fall of Delta Green
, plus Kenneth Hite's relevant treatise
Las Vegas: 1968
; the
TimeWatch
supplements
The Valkyrie Gambit
and
Behind Enemy Times
; and
The Gaean Reach
, based on the science fiction novels of Jack Vance (previously in the November 2015 Indie Cornucopia 3), along with
The Gaean Reach Gazetteer
.
Ten percent of each payment (after gateway fees) went to this offer's pandemic-related charity,
Cochrane Reports
. Cochrane, a medical information network, has created a Covid-19 working group and published four special collections of pandemic information.