Fate Worlds and Toolkits
Monday 19 July 2021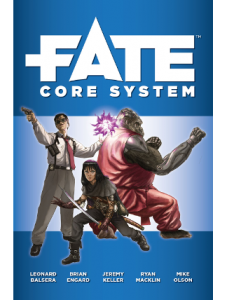 In July and August 2021 — for five full weeks, our longest-running offer ever — we presented the
Fate Worlds and Toolkits Bundle
, a spectacular new offer featuring the rulebooks, toolkits, RPGs, and many, many settings for
Fate
from
Evil Hat Productions
. Though we've presented
Fate
many times, none matched this unprecedented offer with absolutely
everything you need
for any fast-moving, action-packed game using the flexible
Fate
system — and, get this,
fifty
ready-to-play campaign settings.
From 2014 to 2019, Evil Hat produced 45 compact setting books for
Fate Core.
Funded by a now-finished Patreon campaign, each
Fate Worlds of Adventure
book presents, in just 30 to 50 pages, a rich setting with a ready-to-play adventure. "Buy one this afternoon, be ready to run this evening." This offer gathered all 45
Worlds
—
over 2,700 pages
of
Fate
-ful supplements that cover an astonishing range of genres and tones. Add
Fate of Cthulhu, Tachyon Squadron, Kaiju Incorporated, Shadow of the Century,
and
Young Centurions,
and you could keep your players busy for years — for an unbeatable bargain price.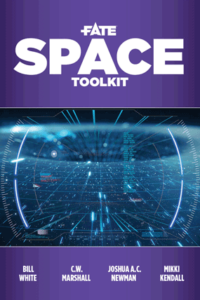 There were
eight
titles in our
Toolkit Collection
(retail value
$52)
as DRM-free ebooks, including the
Fate Core
,
Accelerated
, and
Condensed
rulebooks and all five
Fate Toolkit
rules expansions:
System
,
Adversary
,
Horror
,
Space
, and the newly completed
Fate Accessibility Toolkit
, which debuted in finished form in this offer.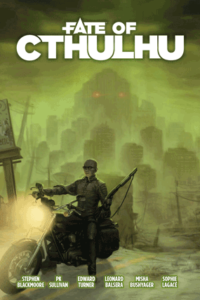 Those who paid more than the threshold (average) price 
also
got our impressive
Worlds Compendium
with
fifty-seven
more titles worth an additional
$283.50,
including the
Fate of Cthulhu
standalone RPG; all six titles in the
Tachyon Squadron
space-opera line; the full-size campaign supplements
Shadow of the Century
,
Young Centurions
, and
Kaiju Incorporated
; the
Worlds in Shadow
and
Worlds on Fire
setting collections; and
all forty-five
wide-ranging setting books in the
Fate Worlds of Adventure
line, 2014-2019 —
2,700 pages
of ready-to-play campaigns like
The Secrets of Cats, Masters of Umdaar, Gods and Monsters,
the full-length
Venture City,
and tons more. (For the complete list, see the "45 Worlds of Adventure" section at the end of this post.)
Note:
Many of these titles have appeared in past Bundle offers: two rulebooks, four
Toolkits,
four of the six
Tachyon Squadron
books, the
Worlds in Shadow
and
Worlds on Fire
collections,
Shadow/Centurions/Kaiju
, and 14 of the 45
Worlds of Adventure.
Thirty-six books appeared in this offer for the first time in Bundle history.
Fate
RPGs use
Fudge Dice
, available from
Evil Hat Productions
(as "Fate Dice"), at hobby gaming stores, or from
Amazon
(affiliate link).
Ten percent of each payment (after gateway fees) went to this
Fate
offer's pandemic-related charity,
Direct Relief
. Direct Relief gets protective gear and critical care medications to health workers, with emergency deliveries to medical facilities across the US and to regional response agencies across the world.
45 Worlds of Adventure
How many other RPG systems have four dozen published settings?
D&D,
GURPS, Apocalypse Engine, maybe
Basic Role-Playing
(counting
Call of Cthulhu
)… any others? Now, how many have four dozen from
one publisher?