Fight the Possibility War with our Torg Bundle
Thursday 8 January 2015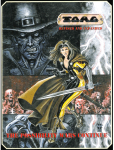 In January 2015 our first Torg Bundle presented classic 1990s multi-genre tabletop roleplaying ebooks with everything you need to get started as a Storm Knight in the Possibility Wars. Like no other RPG before it, Greg (Earthdawn) Gorden's Torg mashed genres together into one expansive world, and this huge hand-picked bundle, featuring some of the greatest RPG writers of the 1990s, was your easiest way into it.
Our Player's Collection (retail value $47) included DRM-free .PDF ebooks of the updated core rules, player's guide, pregen characters, a weapons book, and a spellbook: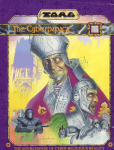 Customers who paid more than the threshold price also received our Gamemaster's Collection with all the best cosm sourcebooks, the GM's guide, and three location books (retail value $79):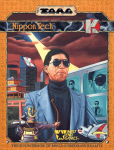 If you paid full price for all these .PDFs, you'd spend nearly $126!
In March 2015 we followed this offer with a sequel Torg Bundle +2 that presented all the remaining cosm sourcebooks and all the important supplements. Together these two offers gave you every important book in the Torg line.