Two Trail of Cthulhu Bundles
Monday 24 October 2016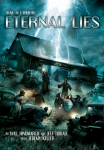 We continued 2016's "October Horrors" sequence with 
two
offers featuring
Trail of Cthulhu,
star designer
Kenneth Hite
's
GUMSHOE System
game from
Pelgrane Press
about investigations into the Cthulhu Mythos. The new
Trail of Cthulhu Bundle +2
presented major recent scenarios like
Eternal Lies
and
Mythos Expeditions.
And as an eldritch companion to the new offer, we also revived (for a second time!) the original April 2014
Trail of Cthulhu Bundle
.
Created by Robin D. Laws, and seen in many popular games including
Night's Black Agents
and
The Esoterrorists
, the GUMSHOE rules never force players to hunt for clues — which can be frustrating for players and Gamemaster alike — but instead let the characters find the clues automatically and make the players interpret them. No more spending an entire game session waiting for the Investigators to uncover that one book in the library; the real fun is in figuring out what the book means.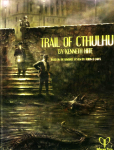 The bestselling of all GUMSHOE games is
Trail of Cthulhu,
which cleverly adapts and expands the system to support two styles of play. "Purist" style aims for the feel of a classic Mythos story of ordinary people struggling to survive against dreadful cosmic entities. The other style, "Pulp," pits strong heroes against unearthly monsters and might actually survive. Depending on the rules tweaks you use, you can have dramatically different experiences. Yet the familiar trappings of investigative horror are still there, including sanity, unearthly monsters, and a dark atmosphere. Thanks to clever rules and quality scenarios,
Trail of Cthulhu
takes familiar tropes and makes them fresh again — and frightening.
The original
Trail
Bundle was a smash hit in its April 2014 debut, and again in its June 2015 resurrection — its
first
resurrection. Together with the new
Trail of Cthulhu
Bundle +,. this second revival represented a comprehensive collection of mind-shattering monstrosities.
1. Trail of Cthulhu +2 [new!]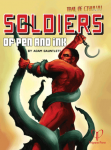 This second collection featured the landmark scenarios released since the original offer, including
Eternal Lies
and
Mythos Expeditions.
There were 
four
titles in this offer's
Starter Collection
(retail value
$40)
 presented as DRM-free .PDF ebooks:
Trail of Cthulhu Player's Guide (retail price $11): The character creation and rules systems for players of Kenneth Hite's GUMSHOE game of Mythos investigations. (Previously presented in our October 2013 Bundle of Tentacles.)
Soldiers of Pen and Ink (retail $9): During the 1936 Spanish Civil War, the investigators search Madrid for a missing colleague. Cameo by Ernest Hemingway.
Dulce et Decorum Est (retail $13): Three Great War scenarios by Adam Gauntlett cast Mythos terrors against the horrific backdrop of World War I.
The Seventh Circle (retail $7: A modern-day Fear Itself horror adventure (with conversion notes for Trail of Cthulhu) about a TV crew uncovering dark secrets on a remote Scottish island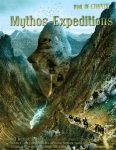 Those who paid more than this offer's threshold (average) price 
also
got this offer's entire
Bonus Collection
with
four
more titles (retail value
$68):
Eternal Lies (retail $25): The acclaimed massive 400-page globe-spanning campaign by Will Hindmarch and Jeff Tidball in the tradition of Masks of Nyarlathotep.
Eternal Lies Suite (retail $15): 70 minutes of atmospheric background music for your game sessions, plus a voiceover by Wil Wheaton. (Previously presented in our August 2014 GUMSHOE Music offer.)
Mythos Expeditions (retail $21): Cover the world with these ten far-flung journeys by Kenneth Hite, Robin D. Laws, and other leading Mythos scholars.
Invasive Procedures (retail $7): Gareth Ryder-Hanrahan's Fear Itself scenario (with conversion notes for Trail) casts you as patients of a mad doctor in a derelict hospital.
2. The original Trail Bundle
[revived — again — from April 2014]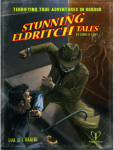 This resurrected
Trail of Cthulhu
Bundle of .PDFs and .MP3 music tracks provided 
everything you need
to uncover dark plots and shoot demented cultists. There were 
four
titles in this offer's Starter Collection (retail value
$43):
Trail of Cthulhu (retail price $21): The complete rulebook of investigative horror set in the 1930s. Because Trail uses the GUMSHOE System, it's not about hunting for clues but interpreting them — figuring how they solve the mystery.
Stunning Eldritch Tales (retail $9): Four adventures for the Pulp style by GUMSHOE System designer Robin D. Laws.
Keeper's Resource Book & Screen (retail $8): A book for Keepers with clues, benefits, NPCs, and information about life in the 1930s. Includes a .PDF with all the tables you need to run a Trail game.
Four Shadows (retail $5): Atmospheric music by James A. Semple to enhance your Trail sessions.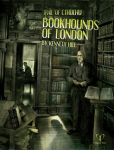 Those who paid more than this offer's threshold price 
also
received all
six
 titles in this offer's
Bonus Collection
(retail value
$68
):
The Armitage Files (retail $17): Ten mysterious documents by Robin D. Laws offers filled with clues, along with clear advice for the Keeper on how to improvise sandbox-style adventures based on the players' interpretations.
Bookhounds of London (retail $20): Kenneth Hite's brilliant campaign setting of disreputable hustlers who sell rare Mythos texts — and sometimes defend humanity from their own customers.
The Book of The Smoke (retail $13): Also known as The Occult Guide to London, Paula Dempsey's companion volume to Bookhounds is a primer for playing in the dismal fog of 1930s London.
Arkham Detective Tales Extended Edition (retail $9): Five labyrinthine law-enforcement investigations by Gareth Ryder-Hanrahan.
Rough Magicks (retail $6): Kenneth Hite explains the rules of magick for Investigators and Mythos creatures alike.
Hideous Creatures – Shoggoth (retail $3): This installment of the monthly Ken Writes About Stuff series explores everyone's favorite congeries of sinister protoplasm.
Ten percent of each payment (after gateway fees) went to the charity chosen by Pelgrane Press co-owner Simon Rogers,
Haiti Outreach
.