Car Wars
Tuesday 16 January 2018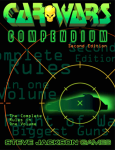 Drive offensively! In January 2018 we presented the
Car Wars Bundle
featuring
Car Wars
, the classic autoduelling board game from
Steve Jackson Games
. On the highways of the future, the right of way goes to the biggest guns. Custom-build your car, motorcycle, trike, truck, bus, helicopter, or boat — load it up with arms and armor — then take to the open road to see who's King of the Highway — and who's roadkill.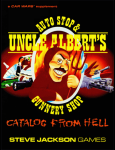 There were 
six
titles in our
Starter Collection
(retail value
$55)
as DRM-free .PDF ebooks, including the authoritative 1998
Car Wars Compendium
Second Edition rulebook with all the
Deluxe Edition
counters, maps, jump-start rules, and play aids —
plus
the comprehensive equipment book
Uncle Albert's Catalog From Hell
and all four sets of
City Blocks
modular road sections.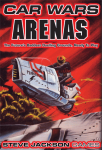 Those who paid more than the threshold (average) price 
also
got our entire
Bonus Collection
with
seven
 more titles worth an additional
$54:
all three
Vehicle Guides
from the American Autoduel Association, as well as both
Classic Arenas
releases and the huge
Autoduel America Map.
 After launch we added 
Convoy,
 a programmed adventure for 1-6 players — a deadly high-speed rescue mission from Memphis to Lexington.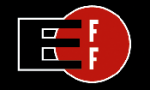 Ten percent of each payment (after gateway fees) goes to
a charity that figures prominently in the history of Steve Jackson Games
, the
Electronic Frontier Foundation
.