Heroes Unlimited – through Mon 26 Feb
by Bundle Operator
Tuesday 6 February 2018
0 comments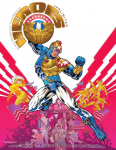 Through
Monday, February 26
we present the
Heroes Unlimited™ Bundle
featuring
Heroes Unlimited
,
Kevin Siembieda
's RPG of superheroic action from
Palladium Books
. For over 30 years
Heroes Unlimited
has let you create any type of comic-book hero you can imagine, and the comprehensive
1998 Second Edition
, along with its companion
Aliens
series, expands to galactic scale. It's called "Unlimited" for a reason.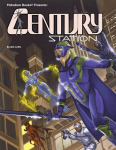 Pay just
US$16.95
to get all
five
titles in our
Starter Collection
(retail value
$56.50)
as DRM-free .PDF ebooks, including the complete
Heroes Unlimited 2E rulebook
, along with the first volume in the
Powers Unlimited
™ series,
Villains Unlimited
™ 2E, the city sourcebook
Century Station
™, and
Mutant Underground.
™
And if you pay more than the threshold (average) price, which is set at $27.95 to start, you'll
level up
and
also
get our entire
Bonus Collection
with
seven
more supplements worth an additional
$66.50,
including the
Game Master's Guide,
Gramercy Island
(a supervillain prison),
Aliens Unlimited
™ Revised and its companion
Galaxy Guide,
and the adventure/sourcebook
Armageddon Unlimited.
™
NEW!
We've added
Paper Miniatures 1: Century Station™ C-SWAT
and
2: Cops
(retail $3 each) — two sets of full-color print-and-cut 28mm figures of law enforcement figures.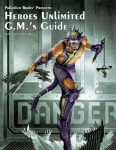 The clock is ticking, hero — get this
Heroes Unlimited Bundle
before it flies away
Monday, February 26.
http://bundleofholding.com/presents/HeroesUnlimited