Sigil Stone OSR – through Mon 24 Jan
Monday 3 January 2022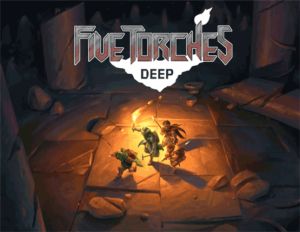 Through
Monday, January 24
we present the new
Sigil Stone OSR Bundle
, a bargain-priced collection featuring
Five Torches Deep
and
Vagabonds of Dyfed
— two FRPGs from
Sigil Stone Publishing
that combine
Old School Revival
ideals from the hobby's earliest days with the best of modern
Fifth Edition-compatible
and
Apocalypse Engine
rules. With the simplified character options and class abilities in
Five Torches Deep, D&D
5E players and DMs can move smoothly to an Old School style where magic is perilous and wild, torches and food are tracked, injuries can be brutal, and every decision can matter a lot.
Vagabonds of Dyfed
brings classic OSR action to indie gamers with a cut-down and streamlined Powered by the Apocalypse mechanic. And it's a snap to run your favorite old dungeon-crawl modules with either system.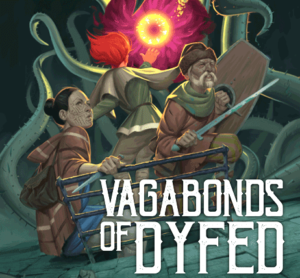 Pay just
US$14.95
to get all
ten
titles in our
Complete Collection
(retail value
$60)
as DRM-free .PDF ebooks, including the complete
Five Torches Deep core rulebook
[previously in our November 2019 Indie Cornucopia 7] and five supplements (
Origins
,
Duels
,
Homesteads
,
Stealth
, and
The Vault
); the
Vagabonds of Dyfed rulebook
[previously in Old School Cool, Feb 2021] and its supplements
The Vagabond's Cyclopedia
(a massive character expansion) and
Stjernheim: The Siege of Deepknell Hold
; and the
Dark Sun
-inspired campaign setting
Dortoka, City on the Sea of Glass
[also in Old School Cool].
(If you have the two earlier offers that included three of these titles, you may want to know this offer's seven new supplements have a total retail value of
$34.
)
Ten percent of your payment (after gateway fees) goes to this Sigil Stone offer's pandemic-related charity,
Direct Relief
. Direct Relief sends protective gear and critical care medications to health workers, with emergency deliveries to medical facilities across the US and to regional response agencies across the world.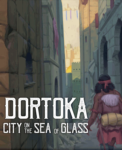 The delvers and vagabonds of this
Sigil Stone OSR Bundle
head into the deeps and vanish
Monday, January 24.
https://bundleofholding.com/presents/SigilStone