Deadly Games – crime and noir indie RPGs
Thursday 11 June 2015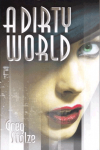 In June 2015 our Deadly Games Bundle presented hardboiled collection of indie tabletop roleplaying games inspired by crime stories and film noir. They're all about tough crooks and the tougher people who hunt them. Our Starter Collection included four titles (retail value $35) as DRM-free .PDF ebooks:
The Big Crime (retail price $9): A pure and loving adaptation of '40s film noir by Cynthia Celeste Miller (Cartoon Action Hour).
Dirty Secrets (retail $9): An amazing story engine that effortlessly creates dark and twisting noir plots.
Fastlane: Everything, All the Time (retail $7): The fast-moving roulette RPG about people burning the candle at both ends and the middle.
One Last Job (retail $10): A one-shot game about a final mission that will set you up for life.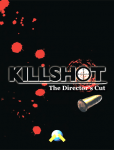 Customers who paid more than the threshold price also received our entire Bonus Collection of four more titles (retail value $50):
A Dirty World (retail $10): Greg Stolze (Unknown Armies) reworks the One-Roll Engine for stories of noir and detection.
Killshot: The Director's Cut (retail $10): Professional assassins executing careful plans and dangerous targets.
Secrets & Lies: Hardboiled Triple Feature (retail $15) Noir in multiple worlds by Dan Bayn, designer of Wushu.
Streets of Bedlam (retail $15): In this Savage Worlds setting by Jason Blair (Little Fears), you clean up a corrupt town in a messy way.
Death Kisses Coldly (retail $3): A two-character police-procedural film for The Big Crime, the noir RPG in our Starter Collection.
A Los Angeles millionaire with a young mistress and a dark secret who paid full price for all these titles would spend nearly $85!