Rifts Essentials (July 2017) & World Books (new)
Tuesday 31 July 2018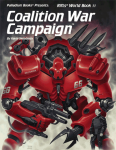 In August 2018 (well, technically we launched on July 31) we presented a double portal to cross-dimensional action featuring
Kevin Siembieda
's
Rifts
® RPG from
Palladium Books
. First, we resurrected and streamlined our original July 2017
Rifts
offer as the
Rifts Essentials Bundle,
with the core rulebooks players and Game Masters need to build a campaign of adventure across a North America shattered by other-dimensional invasions. And the all-new companion offer,
Rifts World Books,
had supplements and sourcebooks that detail the transformed North America from Free Quebec to the vampire kingdoms of Mexico.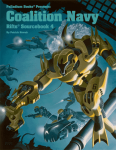 Rifts
is set centuries in the future. Magic energy has flooded back to Earth, fracturing space, tearing through reality, and opening doors to supernatural realms, strange dimensions, and alien worlds. From these portals emerge mythical gods and Elemental creatures, hordes of demons and monsters, dragons and creatures of magic, Shadow Beasts and the undead from dimensions of darkness, and aliens from countless realms.
Earth itself has become an alien landscape where the people, cultures, technologies, and madness of countless alien worlds and realities collide with our own. It is an environment simultaneously familiar and alien, wondrous and horrifying. The magical, supernatural, and alien may come to you, or you may find them. Technology and science co-exist and clash with magic and psychic power. Robot warriors and power-armored troops battle dragons, demons, and magicians. The setting is one of constant change, conflict, horror, wonderment, magic, and endless possibilities.
1. Rifts Essentials [revived from July 2017]
This renamed
Rifts Essentials Bundle
 was a streamlined version of our original, somewhat sprawling July 2017
Rifts
offer. This revamped lineup kept just the core rulebook and some key basic supplements —
everything you need
to start adventuring across the rift-ravaged continent of North America.
This offer's
Starter Collection
 included the complete 384-page
Rifts
Ultimate Edition
™, the
Rifts Primer
, and the very popular
Sourcebook One
™ — a
US$33.50
retail value for just
$8.95.
Those who paid more than this Essentials offer's threshold (average) price 
also
received this offer's entire
Bonus Collection
with
three
more supplements worth an additional
$32,
including the
Game Master Guide
equipment collection, the
Book of Magic,
™ and the
Game Master Kit
with useful play aids and pregenerated characters.
2. Rifts World Books [all-new]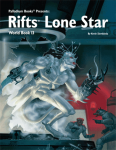 This all-new
World Books
offer added lots of supplements and sourcebooks that range across North America. There were 
five
titles in this offer's
Starter Collection
(retail value
$58.50),
including
World Book 1: Vampire Kingdoms™ (Revised)
,
13: Lone Star
,
16: Federation of Magic
™ (Revised),
20: Canada,
and
30: D-Bees of North America.
™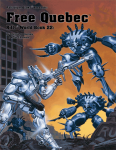 This offer's
Bonus Collection
 included 
six
more titles worth an additional
$61.50,
including
World Book 11: Coalition War Campaign
,®
15: Spirit West
,™
22: Free Quebec
,™
Sourcebook 4: Coalition Navy
,™ the
Vampires Sourcebook,
and
Adventure Sourcebook 3: The Black Vault.
™
Ten percent of each payment (after gateway fees) went to these two offers' designated charity, the
National Center for Missing and Exploited Children
.